Keynote Speakers Under $20000

Women's History Month 2020 in the United States will begin on Sunday, March 1st 2020 and ends on Tuesday March 31, 2020. March will commemorate and encourage the study, observance and celebration of the vital role of women in American history. Rosann Santos is an experienced speaker, professor, and lecturer for Women, Gender, and Ethnicity in both the United States and Latin America. She is considered of the best educational, academic, ethnicity and gender-focused Women's History Month Speakers for cultural events, conferences and seminars, educational institutions, professional organizations, career development, and higher learning audiences. Her commitment to encouraging women from all walks of life excel in the workplace and ever-changing social landscape is unquestionable. Ms. Santos delivers high-quality talks, lectures, and professional development workshops to provoke interactive conversations for both Black History Month and Women's History Month. If you're looking for a top keynote speaker under $25000 in the $15000 – $20000 budget range. search no more, she has spoken internationally, nationally, regionally and locally on many important academic and culturally relevant topics.
Her inspirational speaking engagements are informative with current up-to-date information to activate the minds of her audiences. She offers actionable steps to stimulate cultural and gender awareness, personal development, and women's career growth. Rosann clearly stands out by the impression left on her audience.
Rosann is fully bilingual in English and Spanish and ready to deliver quality speaking of high value to audiences of all levels.
USE CODE: WHM#2020 for Special Pricing
Using this code will save you 10% or more of Rosann's speaking fee. Now booking for Black History and Women's History Month. Submit your request using the form at the bottom of this page.
Professional Development Seminars
Team Building, Organizational Development & Management
Developing your Strengths
Getting Unstuck in your Career
Executive Presence, Negotiating Skills, Soft Skills, Ethics & Stress Management
Collegiate-Level Workshops
Developing your personal board of directors
Best practices for communicating online
Building your social capital & much more
Motivating and Inspiring High School Students
College readiness, Bilingual consulting, First generation student success
Choosing the right college
What parents/families can expect from academia and their students
How to best communicate in a college setting
DIRECTORY OF SPEAKING ENGAGEMENTS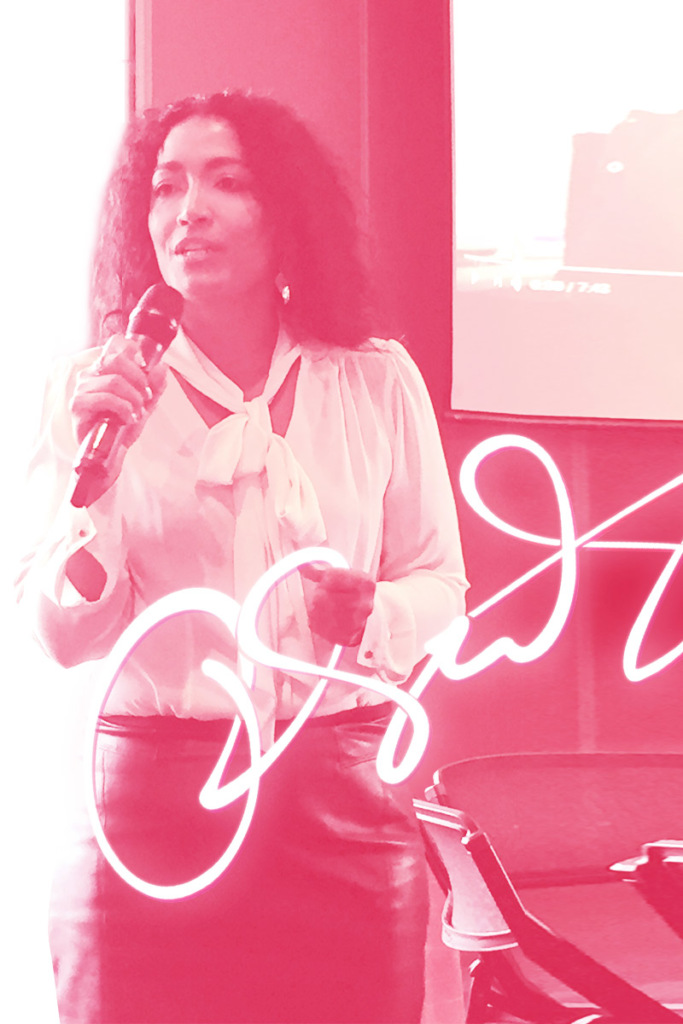 Gallup's StrengthQuest: Training and Workshop/Q&A

UC San Diego
John Jay College
Brooklyn College
CUNY Office of Student Affairs
LaGuardia Community College
Emblaze Academy

Command the Room: Executive Presence Conference

University of Pennsylvania Wharton School
Texas A&M University-San Antonio
New York Institute of Technology

Curves & Curls in the Workplace:
Diversity Workshop/Q&A

Syracuse
UAlbany
ATF (Keynote Address)
Webinar

Higher Education Research: Orientation/Commencement

John Jay College
National Association of Student Personnel Administrators
National Orientation Directors Associate
North American Association of Commencement Officers

Social Capital: Workshop & Training/Q&A

Dartmouth College (Keynote Address)
The Heritage School (Keynote Address)
Voyager Prep (Keynote Address)

Adjunct Faculty in Latin American History: Academic Instruction

College of St. Rose
University at Albany
John Jay College
All Women's History Month speaking events, seminars, workshops, and one-day conferences can be developed in
English

and/or

Spanish

.
USE CODE: WHM#2020 for Special Pricing
Using this code will save you 10% or more of Rosann's speaking fee. Submit your request using the form at the bottom of this page.
YOU'RE ALMOST THERE
Now booking for Women's History Month. Please fill out the form below to request booking a speaking engagement with Rosann.
Facebook • Twitter • Instagram
@RSantosSpeaks